What problems do we help Branding clients overcome?
A business that has no brand at all.

An existing brand that was created
without a brand positioning.

A brand that has limited assets,
is outdated for its audience,
or is not ready for the digital world.
There are a variety of reasons why a brand can underperform,
but the challenges above can always be overcome.
At this stage, we learn as much as possible about your brand, concept, competition, and anything else is in the market. The research process goes faster if you already have a lot of this information available:
Onboarding
Audience profiles
Market positioning
Product comparison
Situation analysis
Terminology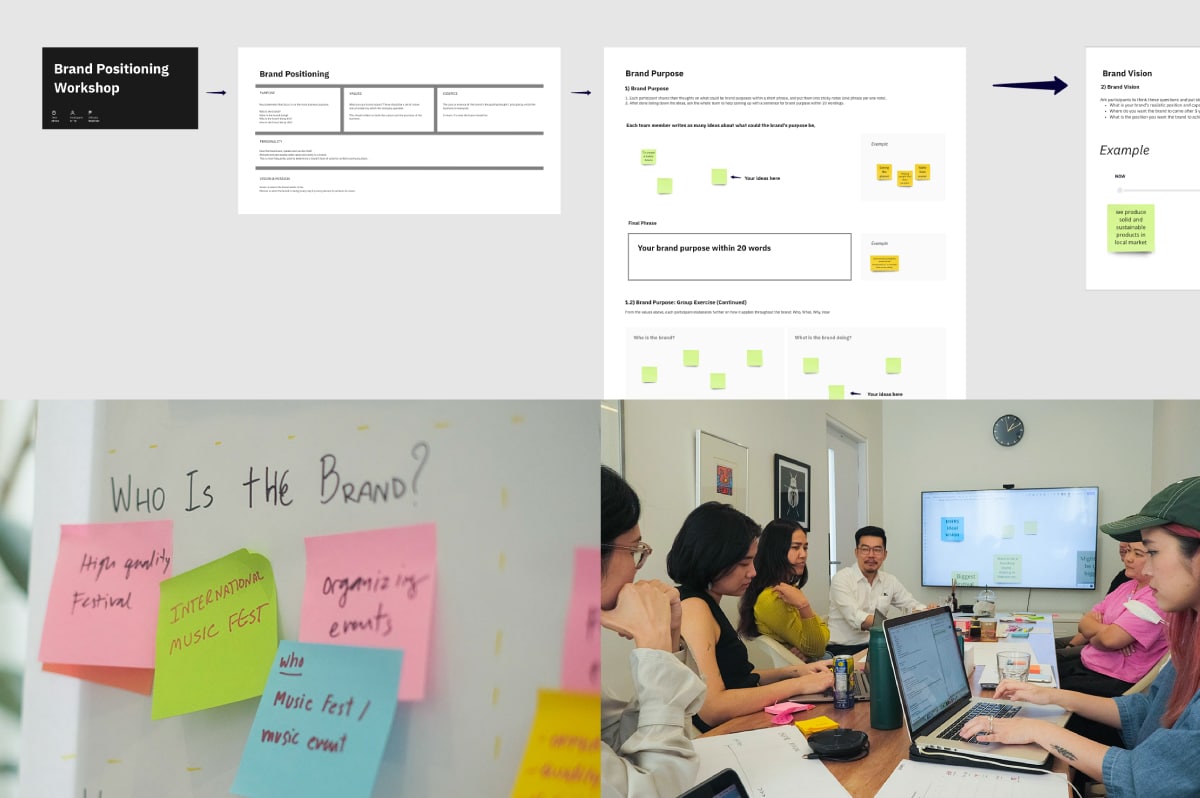 This stage is critical as it is the foundation of your company's brand, communications, and direction. Some of your brand positioning may have been defined already, and some may still need to evolve out of:
Workshops
Touchpoint exploration
Positioning exercises
Positioning application
Next, our team will take care of brand identity design and provide art direction based on your finalised brand positioning. This includes:
Naming
Identity art direction
Logo development
Brand symbols
Photography direction
Video direction
Animation direction
Stage four consolidates your brand positioning and identity into a PDF guide and core working files. This centralised resource governs all of your brand, creative, and marketing decisions to ensure clear and consistent application of the brand. Toolkits contain:
Positioning guidelines
Identity guidelines
Photography guidelines
Video guidelines
Animation guidelines
Brand toolkit templates
Stage five translates everything from the previous four stages into core brand assets, consisting of:
Copywriting
Stationery
Photography
Video
Illustration
Graphics
Are you looking for a branding agency to transform your brand story into a distinctive and impactful visual identity?
Want to put out services
to the test?