What challenges can our videos help clients overcome?
Showcase you brand,
venue, or product.

Share an event or experience
with a wider audience.

Tell a deeper story through interviews,
testimonials, a presenter, or voiceover.

Create different durations
and formats for various
communication channels.
Professionally produced videos are an incredibly powerful and engaging form of content for brands of all sizes and audiences.
Our preproduction work will map out the video's direction and narrative with enough detail to ensure the production and postproduction stages move as quickly and efficiently as possible. This includes several steps:
Concepts and treatments
Story outlines
Scriptwriting
Storyboards
Locations and casting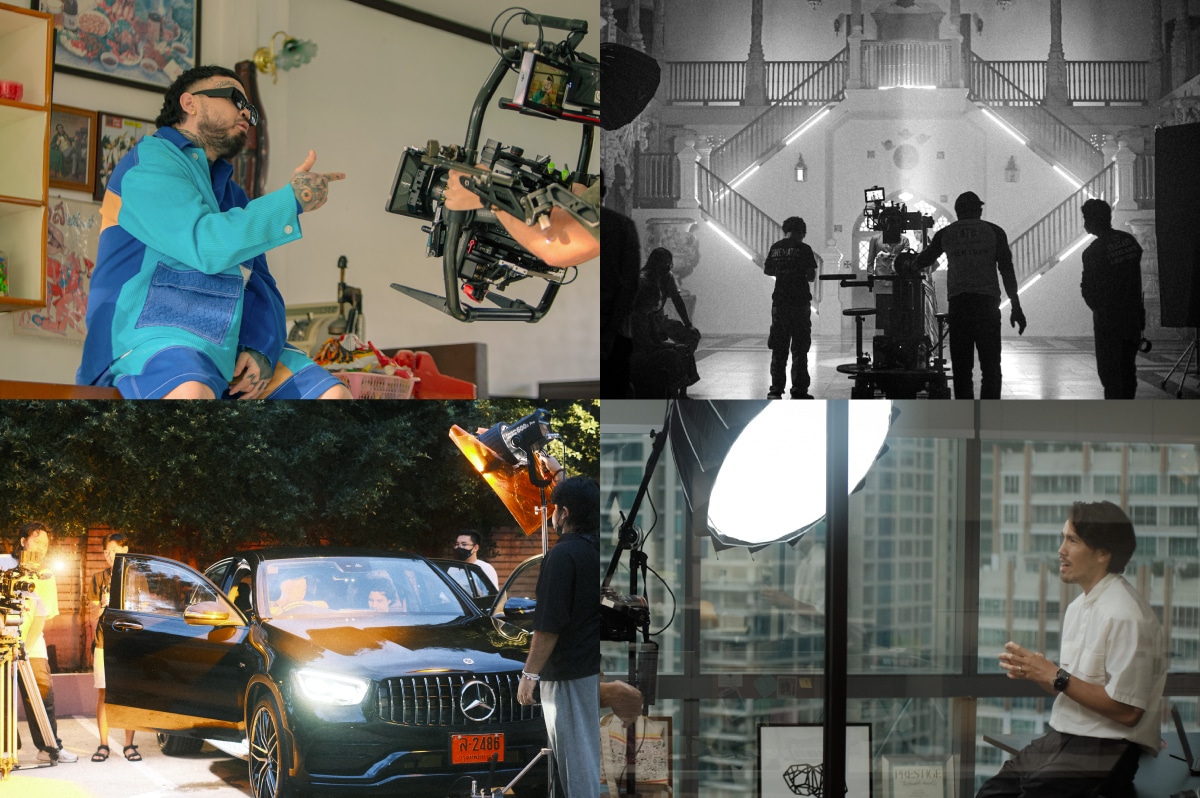 After preproduction wraps up, our video production team will handle on-site filming logistics. On production days, we'll take care of:
Direction
Videography
Art and props
Sound and lighting
Aerial drone footage
Talent services
There's a lot we can do with raw footage in the postproduction stage. Most of the time, finalising your video involves some combination of the following:
Editing
Colouring
Sound and music
Cutdowns and adaptations
Localisation
Are you looking for a creative agency to transform your story into professionally produced, distinctive, and impactful videos?
Want to put out services
to the test?